Indian Machine Tool Manufacturers' Association (IMTMA) organized an award function for the First Batch Foundation Course in Industrial Automation at its Technology Centre at Bangalore International Exhibition Centre (BIEC) in Bengaluru on 20th March 2019. Rashmikant Joshi, Managing Director, Festo India delivered the keynote address. Office bearers from IMTMA presided over the event.
Speaking on the occasion P. Ramadas, President, IMTMA said, "Finding skilled labour is one primary challenge confronting manufacturing industry today. This challenge is not confined to certain areas or departments but to the industry as a whole and primarily for those working on shop floors."
In his keynote address, Rashmikant Joshi said, "The term 'industrial automation' appears to be small but it covers a huge gamut of different technologies, different depth and width of technologies. We see industrial automation everywhere and across all industries."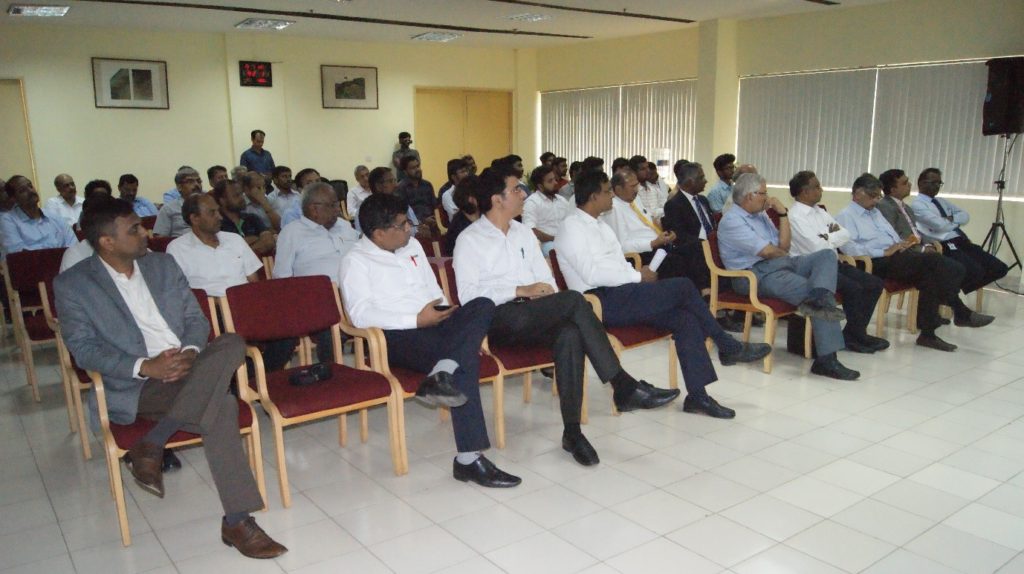 IMTMA through its Tech Centres in Bengaluru, Pune and Gurugram impart training for young engineers who graduate from various colleges. The training imparted by industry experts makes them industry ready and employable. IMTMA's short-term and long-term training courses for engineers working in various manufacturing industries have upgraded the skill sets of engineers.
In furtherance of this IMTMA conducted a Foundation Course in Industrial Automation from 18th February 2019 to 20th March 2019. Fourteen students from various institutions underwent training at IMTMA and were awarded certificates. Two of them were placed in Toyota Kirloskar Auto Parts as engineers.
With automation requirements increasing, the need for trained manpower becomes crucial.
Participant Feedback
"I would like to thank IMTMA for imparting training in industrial automation. The study materials and presentation made the subject easily understandable. IMTMA provided 'live' training combining theoretical and practical aspects of industrial automation. The training helped in boosting my confidence level and has prepared me for the future. I look forward to attending the training programs in the future if given the opportunity."
S. Dhanush, Toyota Kirloskar Auto Parts