By Vinuta Tilak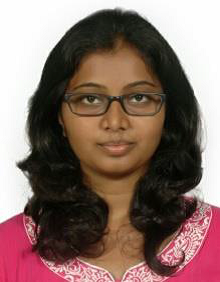 I would like to express my gratitude for ideating Finishing school in Production Engineering, to train young and aspiring engineers.
The training program included class room sessions of Engineering drawing, GD&T, Work materials and Cutting tools, as well as CAM Programming and hands on real time machining on CNC Turning and Machining Centres. The projects that were assigned to us helped us to work individually on the machines and the regular assessment kept us updated throughout the course.
Also, we had a good insight into the industry standards and expectations through the guest lectures by various industry professionals. They trained us in soft skills, personality development, 5s concepts, good practices and an introduction to the TPM. The industrial visits and the 15-day internship at ACE Micromatic group helped us co-relate and assimilate the training we had undergone.
Overall this course made me industry ready and I started working in Aarding India Pvt. Ltd. as a Product development engineer. Later I was recruited by BFW through IMTMA as a Graduate Engineer Trainee.
I had an amazing time while I  was trained by the wonderful faculty and would like to thank you for the opportunities provided by IMTMA.
---
Click here for more info on Finishing School in Production Engineering